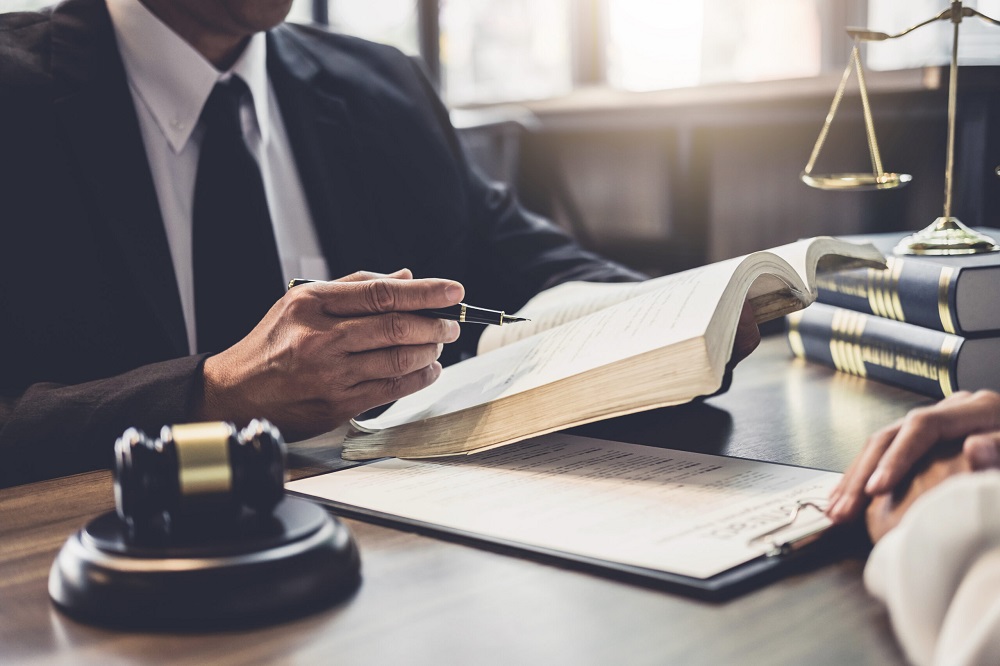 What Is Credit Repair Litigation, And How Does It Work? 
Credit repair is the process of hiring a

Credit Repair Law Firm

to fix your bad credit.

Lousy credit is repaired by removing inaccurate, negative information on your credit reports.

Credit Repair Law Firm offers to improve your credit score for a fee. This fee can be fixed monthly, ranging from $69 to $149.

Depending on the case, the Credit Repair process can take several months to a year.
How To Start Repairing Your Credit?
You may need to pay a setup fee to begin, as well.

Credit Repair Litigation is a contentious process. An individual must carefully select their

Credit Repair Lawyer

as plenty of companies offer their services with no intention of repairing your credit.

A Credit Repair Lawyer helps clients remove incorrect information from credit reports, resulting in improved credit scores.

A credit repair offered by for-profit companies is a process to "clean up" a consumer's credit report by removing any incorrect items.

Incorrect information can include late payments that you are not liable for. Incorrect information also includes paid collections which are over seven years old. Credit scores often improve once these negative items bringing the credit score down are removed.                         
A lawyer is an individual who has received training and is licensed in managing a court action for a client. A lawyer also advises on legal matters that may or may not require court action. Lawyers must continue reading and researching laws. They do case research and know all the statutory provisions before appearing in court.
Intelligence:

  A good Lawyer is not only intelligent but also creative and dedicated to the case

Social Skills:

  A good lawyer possesses excellent communication skills, is empathetic to the client, and has strong knowledge of the law and strong writing ability.
Credit repair falls under litigation in the field of law. Litigation is the last resort when the parties cannot agree on the unbiasedness of a dispute. In that case, the parties take their cases to court for an unbiased judgement. As advisors, lawyers counsel clients about their legal rights and obligations and suggest courses of action in business and personal matters. Usually, credit repair takes about three to six months to resolve all of the disputes that the average consumer needs to correct. Repairing credit would not take very long if the client had only a few errors to correct. It is also helpful if a client already repairs their credit every year. In such cases, the whole credit repair process is concluded within a month.
After all this information, one must be thinking, why is having a good credit score/credit repair important? Credit repair is of utmost importance. Mortgage, auto, and personal lenders always rely on three-digit credit scores to determine if one's credit is worthy enough to pre-qualify for a loan. Various secured and unsecured creditors depend on your credit scores to determine how much interest one will have to pay on loans. With a lower credit score, you will be charged with higher rates of interest when you choose to apply for a loan or even a credit card. Repairing your credit could help enable you to qualify for more competitive interest rates, which will save you money. To put it simply, a high credit score will ensure that approvals for new loans or lines of credit are granted without much hassle. A higher credit score can also open the door to the lowest available interest rates when you borrow money.
The Federal Trade Commission in 2013 found that one in four reports contains some error.
Most credit cards have variable interest rates. The interest rates on your existing credit cards will rise and fall based on different factors, including government policies and the state of the economy. However, an individual can call and request their creditors for lower rates of interest. However, whether this request is accepted depends on a good credit score.
A good credit score enables one to secure a lucrative deal on a low-rate auto loan. One can also qualify for better deals on car insurance policies. Most auto insurers use a credit-based insurance score to ascertain the paying capacity of a client. As a result, one needs to pay more for insurance because of a low credit score despite being a good driver with a clean track record.