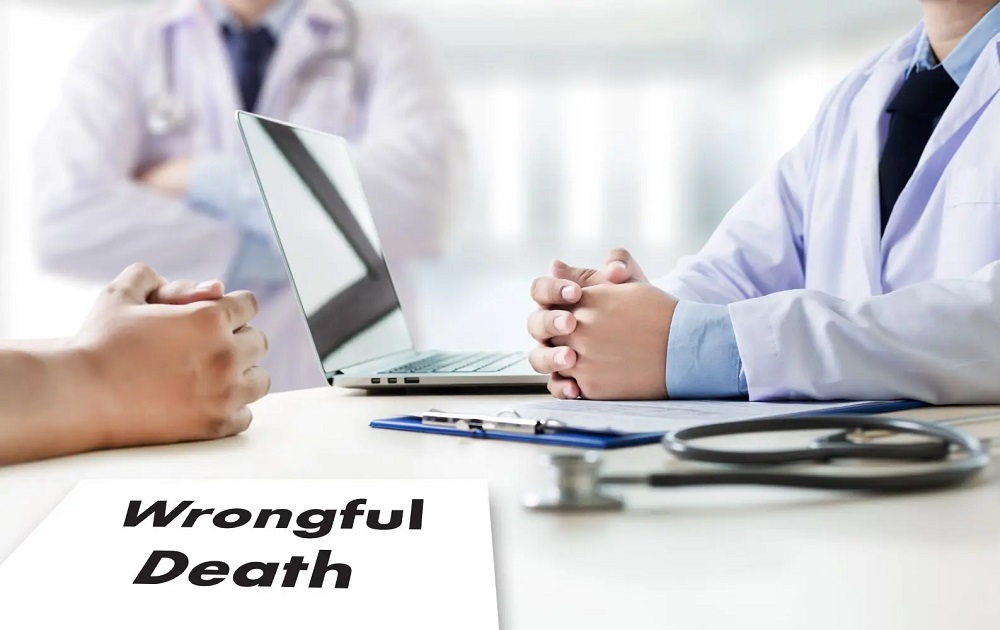 Law has more than one section, and understanding each is important to claim justice rightfully. A wrongful death lawsuit is one of them that helps a family of a victim get financially compensated for the unexpected loss. 
After losing their loved ones, the surviving relatives have to go through a whirlwind of emotions. However, it becomes more complicated when a family is financially dependent on the victim. In addition to that, managing final expenses can put them in a dire financial strait. 
This article will discuss how a Wrongful Death Attorney Denver can help you in this situation. Moreover, it will also differentiate between a personal injury lawyer and a wrongful death lawyer. Read on to know more. 
What Is A Wrongful Death Lawsuit?
Wrongful death is a civil lawsuit that covers car accidents, sporting accidents and motorcycle accidents. It also includes slip and fall cases, violent crimes, and medical malpractice under its claims. 
Typically, these cases occur due to the negligence of another person or entity, causing the victim's wrongful death. The victim's family members can then file a lawsuit against the person and seek financial compensation for the loss. However, a wrongful death lawsuit does not lead to a conviction with a fine or any prison time. 
A Wrongful Death Attorney Denver will help you claim insurance and fetch you the right compensation for your damages.
What Are The Differences Between A Personal Injury And A Wrongful Death Lawyer?
Personal injury and wrongful death lawsuits may seem similar because the claims depend on negligence or a wrongful act of another person or entity. However, there is a significant difference between these two sections of law. 
The distinction lies in the type of injury, such as fatal or non-fatal. If the victim of the negligent act survives an injury, then the case falls under a personal injury lawsuit. But, if the victim succumbs to the injury, it comes under a wrongful death lawsuit. 
For just an injury, an Accident Attorney Denver, Co can determine the amount you are entitled to depending on the severity of the injury and guide you through the process. In case of a fatal accident, a wrongful death lawyer can best help a representative on behalf of the victim. 
What Are The Advantages Of Hiring A Wrongful Death Lawyer?
If you or your loved ones have faced an accident or lost a loved one, the best practice is to hand over the case to a reliable lawyer immediately. Here's why:
Experience And Legal Knowledge
The years of experience dealing with wrongful death cases will help you navigate the insurance process quickly. Their expertise and knowledge in the field will bring you justice and what you deserve. 
Understands The Client's Claims
A Wrongful Death Attorney Denver will understand the value of a client's claim. Based on that, they will calculate the compensation you deserve. The calculation depends on the funeral expenses, medical expenses, and loss of current and future wages. 
Complex Insurance Process
Insurance companies are always looking for excuses to lower your compensation or entirely skip it, showing different reasons. However, according to the law, you are entitled to compensation depending on your injury. An Accident Attorney Denver, CO will negotiate better and get you what you deserve.
It is the job of a Car Accident Attorney Denver to gather evidence from the accident scene to build a solid case. Lack of evidence may lead to the rejection of an insurance claim. 
A lawyer provides professional advice based on legal knowledge to make you choose the right path for you and your family. 
A Car Accident Attorney Denver will focus on the case while you heal or recover. Handling legal complexities while grieving the loss of a loved one can be a burden on your shoulder. A lawyer will provide you with relief, support, and mental peace in this situation. 
Payment Only After Successful Settlement
Lawyers dealing with wrongful death cases get paid only after the successful settlement of the compensation with the insurance company. Hence, they work extra hard for their due fees.
What To Look For Before Hiring A Lawyer?
Following are some key traits that you can look for while hiring a wrongful death lawyer:
Good communication and negotiation skills.

Reliable credentials and good reputation.

Updated knowledge about the state and local courts.

Prior courtroom experience.